Indiana is home to a wide range of habitats ranging from rich forests to the coastal area along Lake Michigan.  Its wetlands are vital to the many types of birds that migrate between their nesting grounds in Alaska and alternate homes in Central and South America.
<!- mfunc feat_school ->
Featured Programs:
Sponsored School(s)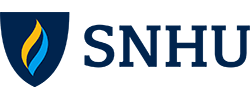 <!- /mfunc feat_school -> <!- mfunc search_btn -> <!- /mfunc search_btn ->
The state of Indiana has been very proactive in implementing strategies to preserve its fish and wildlife species.  The State Wildlife Action Plan (SWAP) is an integral part of this process and has created quality habitat across Indiana.  The state expects this plan to be a national leader in partnering diverse groups to enhance and conserve wildlife and fish resources.
In addition, park rangers for the federal government work within Indiana.  The requirements to become a municipal and federal park ranger vary greatly and are described below.
Becoming a Federal Park Ranger in Indiana
Over 1.9 million people visited Indiana's national parks in 2013.  According to the National Park Service, visitors to these parks contributed over $88 million to Indiana's economy in 2012.
Three national parks are located in Indiana:
George Rogers Clark Memorial
Lincoln Boyhood Memorial
Indiana Dunes National Lakeshore
The Indiana Dunes National Lakeshore has 15,000 acres that provide a wide variety of habitats including the following:
Dunes (15 miles along Lake Michigan)
Wetlands
Prairies
Rivers
Forests
Park rangers from the National Park Service protect the resources of these national parks and those who visit them.  These are known as protective park rangers.  Other types of federal park rangers provide information to the visitors of the parks in addition to enforcing the parks' laws.  They are known as general park rangers.
Educational Requirements – Applicants must provide transcripts to document their academic background that includes one of the following:
GS-07:  One year of graduate school related to the occupation
GS-05:  Bachelor's degree with 24 hours of related coursework such as:

Law enforcement
Fish and wildlife management
Archaeology
Experience Requirements – Applicants without formal college training can still apply if they have one year's experience such as the following:
GS-07:  using LEO skills to protect resources and visitors
GS-05:  a position such as an LEO or a park guide
If experience is being used as the basis for an application, applicants must clearly delineate their duties and responsibilities for each position on their resume.  Education and experience can be combined to become a federal park ranger.
Quality Ranking Factors – Having one of the following will increase an applicant's chances of being hired as a federal park ranger:
Emergency response certification
Skill in operating power boats
Becoming a Park Ranger for the City of in Indianapolis
Park rangers who work for the city of Indianapolis have a variety of law enforcement roles in addition to their activities that help to educate the public.  The duties of these officers range from routine patrols to giving talks to neighborhood organizations and block clubs.  They work closely with other law enforcement agencies and have received training in such areas as documenting crime scenes.
<!- mfunc search_btn -> <!- /mfunc search_btn ->
Although the minimum requirement to become a park ranger for Indianapolis is to have a high school education, the competition to obtain this type of position is fierce.  Many candidates obtain formal education in forestry, park management, or criminal justice such as an associate's degree to enhance their chances of being selected for the position.
Basic requirements:
At least 21 years old
Younger than 70 by their appointment date
Being a resident U.S. citizen
A background free of the following:

A felony arrest or charge
A misdemeanor domestic violence conviction
A valid driver's license
Being a resident of Marion County or one of the 7 adjoining counties at the time of their appointment
Not having a dishonorable discharge from the military
Passing a drug screening test
Types of in-service training these park rangers receive:
Firearms
Defensive driving
Indiana's State Park System
With its 34 state parks and reservoirs, along with 26 fish and wildlife areas, Indiana has been successful in preserving a great deal of its natural beauty and critical wildlife habitat.
Park rangers are found in various municipalities within Indiana.  Indianapolis is a prime example of this with its 20 park rangers.  These law enforcement officers patrol the following areas in Indianapolis and other parts of Marion County:
207 parks
13 golf courses
65 miles of greenways and trails
Eagle Creek Park

One of the nation's largest parks in a city
Over 3,900 acres of land, along with a 1,400 acre lake
These professionals also provide security for all events that occur in the parks.
Indiana Park Ranger Salaries
In Indiana, park rangers work in both a law enforcement and interpretation capacity through the Indiana Department of Natural Resources. There are a total of 34 parks and reservoirs under the management of the Indiana Department of Natural Resources including the Indiana Dunes State Park, Lincoln State Park, McCormick's Creek State Park, Redbird State Recreation Area, and Turkey Run State Park.
The Indiana State Personnel Department finds that Indiana park ranger salaries vary based on title. For example, a park security officer starts off with an annual salary of $19,812. The midpoint salary for this position is $27,768, and the maximum salary is $35,724. Likewise, the City of Indianapolis employees park rangers who work in a law enforcement capacity to secure the 207 park properties throughout Marion County. The City of Indianapolis identifies the following park ranger career options:
Park Manager I (Neighborhood Parks, Adult Sports, Chuck Klein Park)
Minimum: $34,290
Maximum: $43,670
Park Manager II
Senior Park Manager
Senior Park Manager – Aquatics
Minimum: $37,959
Maximum: $66,468
Additional entry-level salary data is shown in the tables below. This includes various titles that park rangers in various roles are recognized:
Recreation Workers Salaries in Indiana
Area name
Employment
Annual mean wage
Cincinnati-Middletown OH-KY-IN
2470
23470
Gary IN Metropolitan Division
450
23880
Indianapolis-Carmel IN
1000
26070
Louisville-Jefferson County KY-IN
880
24110
Michigan City-La Porte IN
30
27130
South Bend-Mishawaka IN-MI
230
24410
Northern Indiana nonmetropolitan area
390
20950
Central Indiana nonmetropolitan area
200
23880
Southern Indiana nonmetropolitan area
240
24680
Tour Guides and Escorts Salaries in Indiana
Area name
Employment
Annual mean wage
Cincinnati-Middletown OH-KY-IN
170
23890
Indianapolis-Carmel IN
170
22330
Louisville-Jefferson County KY-IN
50
21800
Southern Indiana nonmetropolitan area
40
21570
Recreational Protective Service Workers Salaries in Indiana
Area name
Employment
Annual mean wage
Cincinnati-Middletown OH-KY-IN
1690
18250
Evansville IN-KY
Estimate Not Released
19190
Gary IN Metropolitan Division
170
17250
Indianapolis-Carmel IN
610
18510
Louisville-Jefferson County KY-IN
420
18270
South Bend-Mishawaka IN-MI
Estimate Not Released
16880
Northern Indiana nonmetropolitan area
140
17220
Southern Indiana nonmetropolitan area
100
17870
George Rogers Clark National Historical Park
Nearly 106,000 visitors from out of town visited the George Rogers Clark National Historical Park in 2012 alone, spending some $6.4 million in the city of Vincennes.
Several annual events draw large numbers of visitors to the George Rogers Clark National Historical Park.  Thirty five thousand people attend the Spirit of Vincennes Rendezvous—a two-day reenactment of the Revolutionary War.  In addition, 15,000 people attend the Independence Day celebration.
Park rangers at this historical park serve in an interpretive capacity, explaining the history of the park and the Revolutionary War campaigns of Colonel George Rogers Clark.
Without Clark's efforts, it is highly unlikely that the Northwest Territory would have become part of the US in the 1700s.  The territory that was ceded by the British includes what is now the states of Illinois, Indiana, Michigan, Ohio, Wisconsin and the eastern portion of Minnesota.  This area was nearly the size of the original thirteen states.
Although the site of Fort Sackville was not declared a national historical park until 1966, the citizens of Indiana resolved to commemorate the historic efforts of Colonel Clark, and completed the original memorial in 1933. This memorial is made of granite and is 90 feet across at its base and over 80 feet high with two-foot thick walls.  An eagle with outspread wings towers over the entrance.  The memorial features a bronze statue of Clark and seven murals that depict his campaigns.  Three of Clark's quotations are inscribed on the memorial, including his most famous:  "Great things have been effected by a few men well conducted."
Park Rangers at Work in George Rogers Clark National Historical Park
The park rangers at George Rogers Clark National Historical Park interpret the park's history for visitors and school children on field trips.  They also work with volunteers and interns at the park who help with the interpretive efforts.
Once a small group of people has accumulated, a ranger leads them to the memorial.  The program at the visitor center is a combination of a thirty-minute film and a narrative through headphones followed by commentary from the park ranger.  He or she presents a 15-20 minute live program while dressed in clothing from the 1700s.
The rangers bring a great deal of history to life for the visitors to the George Rogers Clark National Historical Park.  They explain the location of the fort and the importance and details of Clark's mission, which was twofold.  Part of his strategy was to capture the British outposts, while his troops also worked to discourage the Indians from raiding settlements on Kentucky's frontier.
In his efforts to reclaim Fort Sackville from the British, Clark led a legendary campaign through freezing floodwaters in Illinois.  Along with his force of approximately 170 Americans and Frenchmen, Clark reached Vincennes in February 1779.  After several days of fighting, the British formally surrendered.
The park rangers also answer questions about whether Clark was part of the Lewis and Clark team of explorers.  He was not—that was his younger brother.
In addition to their roles in interpreting history, the rangers at George Rogers Clark National Historical Park help with improvements at the site.  For instance, the rangers have been implementing a landscape design plan that incorporated elements from the original 1930s plan with current standards.
The park rangers also have the opportunity to learn to use Revolutionary War era weapons including long rifles, muskets, and canons.
A junior ranger program is active at George Rogers Clark National Historical Park.  After children have watched the movie, visited the memorial, walked the grounds, and viewed the exhibits in the visitor center, they should be able to answer their questionnaire and be officially named junior rangers.
In addition, the park has a series of special summer activities for junior rangers.  In 2014, these included the following special events:
Archaeology Day
Frontiersman Day
Three Forts Day
Indiana Dunes National Lakeshore
More than two million people a year visit Indiana Dunes National Lakeshore—a 15,000 acre national park along the shores of Lake Michigan.  Managing such a large number of visitors requires a large staff, so nearly 200 people are employed at the national lakeshore. This includes both interpretive and protective park rangers.
The park rangers at Indiana Dunes National Lakeshore are employees of the National Park Service (NPS).  As federal employees, they go through a rigorous screening process before being hired for these jobs.
Protective Park Rangers at Indiana Dunes National Lakeshore
The large number of visitors to Indiana Dunes National Lakeshore and the fragile nature of the park means protective park rangers are required to protect both the park and its visitors.  In 2014, seven rangers patrolled throughout the park.
Park rangers at Indiana Dunes National Lakeshore have had to rescue people from dangerous rip currents.  In one incident, rangers were involved with rescuing a boy in 2013 who had fallen into a hole on one of the dunes and had become covered with eleven feet of sand.
Rangers also patrol the park to protect its wildlife from illegal hunting.  In two separate incidents in 2013, park rangers on patrol discovered men illegally hunting from tree stands within the park's boundaries.
While hunters are allowed to pursue wounded animals into the park if they get permission from park rangers, hunting within Indiana Dunes National Lakeshore is illegal.   Violations can result in felony charges.  The park has a special tip line for hunters to request assistance and for the public to report illegal or suspicious hunting.
Interpretation by Park Rangers at Indiana Dunes National Lakeshore
Since millions of people a year visit Indiana Dunes National Lakeshore, the park employs a large number of staff members to help visitors appreciate the natural and cultural features of this area.  As of 2014, fourteen people specialized in interpretation, including an interpretive park ranger and a staff member specializing solely in programs for K-12 students.
Thousands of students a year participate in educational programs at Indiana Dunes National Lakeshore.  Park rangers lead a number of programs and give talks at schools and colleges.
Every Sunday afternoon, a ranger operates a program called "Kid's Rule!" in the activity room of the Indiana Dunes Visitor Center.  This offers stories and activities for children who are accompanied by an adult.
Park rangers lead a junior ranger program at Indiana Dunes National Lakeshore.  The park offers a large Junior Ranger Discovery Guide that can be downloaded or obtained at the Dorothy Buell memorial Visitor Center.  It has activity levels for children 5-15 years old.
In addition, the rangers provide smaller activity booklets for one day visits.  They are available for the following topics:
Beachcombing
Duneland Harvest (for the September festival)
Maple Sugar Time (for the events held in March)
The park rangers at Indiana Dunes National Lakeshore answer thousands of questions a year from visitors.  They also lead a number of tours that vary depending on the time of year.  For example, to see the fall colors, a park ranger leads a two hour guided bike ride along the Hobart Prairie Grove.  In 2013, the park offered a tour of five historic houses from the 1933 Chicago World's Fair.
Indiana Dunes National Lakeshore has several historic properties, including a former sugar maple farm from the early 1900s.  Every year in March, rangers offer demonstrations of making maple sugar at the historic Chellberg Farm on Saturdays and Sundays throughout the month.
A park ranger offers a series of special programs every Saturday afternoon at the Paul H. Douglas Center for Environmental Education.  These range from talks on the resources of the parks to new environmental films.
The Sights and Attractions of Indiana Dunes National Lakeshore
Indiana Dunes National Lakeshore is popular for a number of reasons.  It offers a number of recreational activities and habitat diversity within an urban setting.  The park is only an hour from Chicago yet has the greatest amount of biological diversity within its unit area of any of the national parks.
The national lakeshore is known for its fifteen miles of beach along Lake Michigan that offers eight beaches for picnicking and swimming.  It is also famous for its dunes that range from more than 125 feet high to shorter dunes topped with grass.
Hiking is a popular activity, and the park has 45 miles of trails.  They range from the easily hiked Great Marsh Trail that is wheelchair accessible to the Pinhook Bog trail that is only accessible through ranger led tours.
A number of people come to Indiana Dunes National Lakeshore to watch birds.  Over 350 species have been observed in the park, and the national lakeshore is a highly important feeding and resting area for migrating birds.  One area of the park has been set aside as a great blue heron rookery.  A checklist of birds found in the park is available online to help find and identify them.
In the 1800s, manufacturers aggressively collected large volumes of sand from the Indiana dunes to make glass.  Although local citizens and conservationists started formal efforts to preserve the dunes in 1908, legislation creating the park was not passed until 1966.  Initially, the National Park Service only preserved 8,330 acres of land, but four expansion bills were passed from 1976 through 1992 that brought the park up to its current size.
The Lincoln Boyhood National Memorial
Abraham Lincoln's fourteen years in Indiana helped to form his character, moral values, and love of learning.  His family moved to a homestead when he was 7 years old.  He lived at this site until he was 21 years old.
While the original cabin that the Lincolns moved to no longer exists, archaeologists were able to find what is thought to be the site of the third Lincoln cabin in 1917.  The state of Indiana excavated Cabin Site Memorial in 1936.  They found the remains of a stone hearth and sill logs.  The workers marked the outline of the cabin's foundation with a bronze casting and erected a low stone wall around the foundation.
Interpretive Roles at the Lincoln Boyhood National Memorial
In addition to carrying out activities at the farm while dressed in period clothing, the park rangers at the Lincoln Boyhood Memorial give programs to educational groups upon request.  Programs can be designed for students from pre-kindergarten to twelfth grade.  Teachers can request the following subjects:
Biology:

Plants, community, and environment
Animals
Pioneer America
Family life
History
U.S. presidents
The Lincoln Boyhood Memorial also offers a junior ranger program.  Children can pick up a booklet at the visitor center and return it when they have completed it.  They will then get a certificate and badge.
This museum also has traveling trunks that it will loan to schools for two week periods.  The trunk contains time-period clothing, DVDs, curriculum guides, and other items about his childhood, boyhood, and adult life.
Historical Emersion at the Lincoln Boyhood National Memorial
Visitors can view the gravesite of Lincoln's mother—Nancy Hanks Lincoln—who died when he was only nine years old.  A landscaped walkway lined with trees leads to the gravesite.  A noted landscape architect designed this walkway—known as The Allee.  This grave is part of the larger Pioneer Cemetery.
The design of the visitor center featured items that were available in Indiana in the early 1800s such as hand cut limestone and custom made cherry table, benches, pews, and chairs.  The timbers and finished lumber are from trees that are native to Indiana.
Visitors can learn about Lincoln through five sculptured panels that mark significant periods in Lincoln's life.  They have the option of viewing a fifteen minute film about Lincoln that runs every half hour while the visitor center is open.  The museum offers artifacts and exhibits that portray his family, boyhood, and frontier life.
Both Lincoln's mother and stepmother encouraged his love of learning.  Educational opportunities were limited on the frontier, but Lincoln was able to obtain education "by littles" in his words.  He was able to attend schools when in Indiana for about two months at a time when he was 11, 14, and 17 years old.  Education was primarily during the winter, so students could work at their homestead the rest of the year.
The Lincoln Living Historical Farm depicts a working pioneer homestead from the 1820s.  Rangers dress in period clothing to perform activities typical of life during that period.  The farm offers gardens, field crops, and livestock.  Visitors can engage in such activities as wool spinning.
The flagpole at the Lincoln Boyhood Memorial is the largest flagpole in Indiana, as befits the memorial of one of the country's most influential presidents.